"

Stingray Songs From The Heart Award Winner. Best Children's Song 2016"
"

Sing Along Tim and the Pacifiers had all the children (young and old) up clapping, dancing and singing a-long. Definitely an engaging and happy time!"
— Ronnie Brown, Coordinator Marketing & Programming Oakville Centre for the Performing Arts
Sing Along Tim & The Pacifiers play Fully Interactive Folk Rock for Kids. 
From Classic and Traditional to New and Original via some of "The Greats" like  Woody Guthrie, Leadbelly, Pete Seeger and Canada's own Sharon Lois & Bram.
With catchy melodies, strong harmony singing and lyrics with a kids-eye point of view
, we  are making 
music that families can listen to, join in and rock out to, together.
" You Guys are Terrific"
(Bram Morrison, Sharon, Lois & Bram)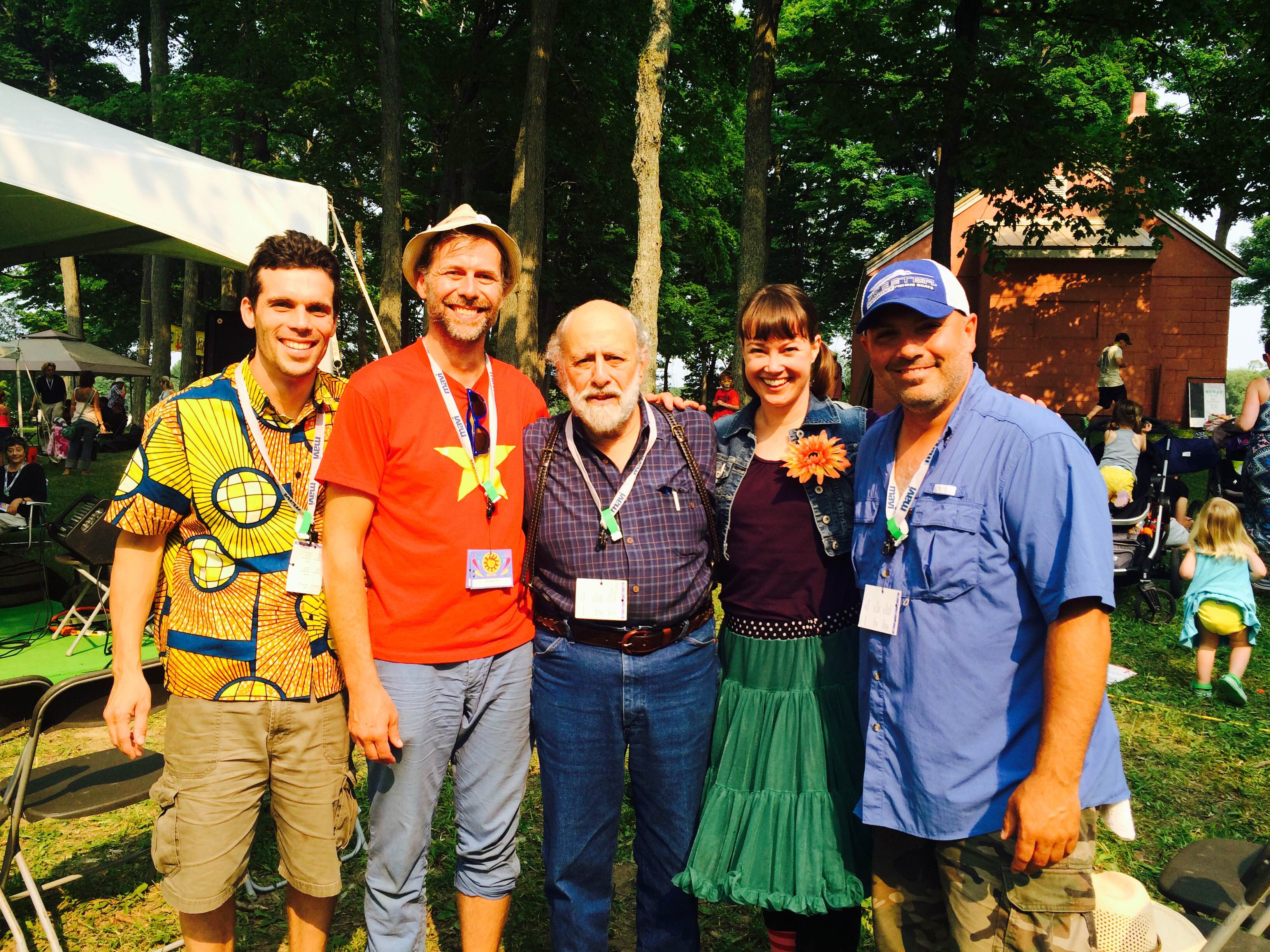 We had  a wonderful start to 2017 with sold out shows in Oakville for Family Day and a packed house at the new Crow's Theatre in Toronto's East End where we all live.  Next,  we headed to "The Trailer" to work with multi-talented Aaron Comeau on our new album "Bunchy Sleeves & Bendy Knees".  We were also joined by Jason Kenemy who added various instruments to most of the songs.  It was a lot of fun and we can't wait for you to hear it.  This is the place to find out when it's coming out and about the party we're going to have to celebrate.  You're invited!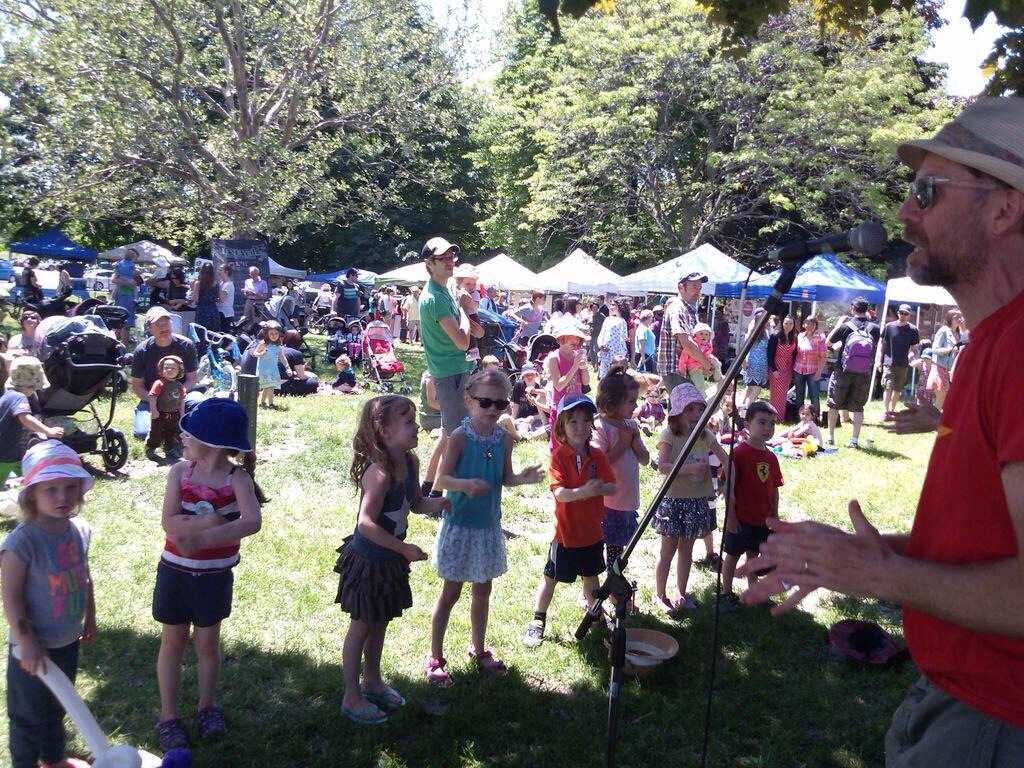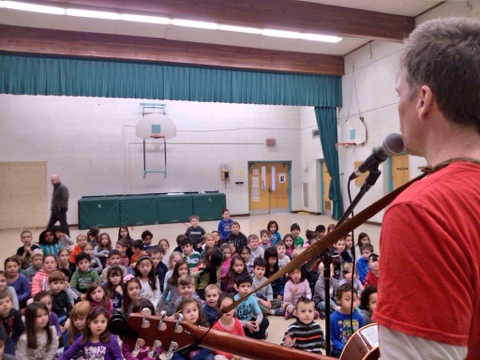 SING ALONG TIM says: " I began playing folk rock for families after my first son was born.  As a new parent I didn't know much about music for kids, so I went to the library.  I found all sorts of albums for children that I loved by great folk musicians including Woody Guthrie, Leadbelly and Pete Seeger. What I liked about them were words that told a good story or spoke about the everyday life of a kid in a direct, straightforward way.  
That's what I try to do with our songs.  I see or hear something one of my kids says or does and think "That is classic, that would make a great song".   For example, a few years ago I was in the school playground and a little boy was picking his nose.  His Mum said "Don't do that, it's gross".  Then she saw me and said "Tim, you should write a song about that" so I did, and that song, "Booger Song" must have struck a chord with folks because we won an award for it and a lot of opportunities to play. I started out playing at parent child drop-ins and community centres around Toronto, I could see that, for the kids, watching and listening was not enough, they wanted to join in and, they wanted to rock.  So, to launch my second CD "Dude With A Bus Pass" I put a band together and the kids and parents loved it and I loved it too.  I thought I'd much rather play with a band than by myself.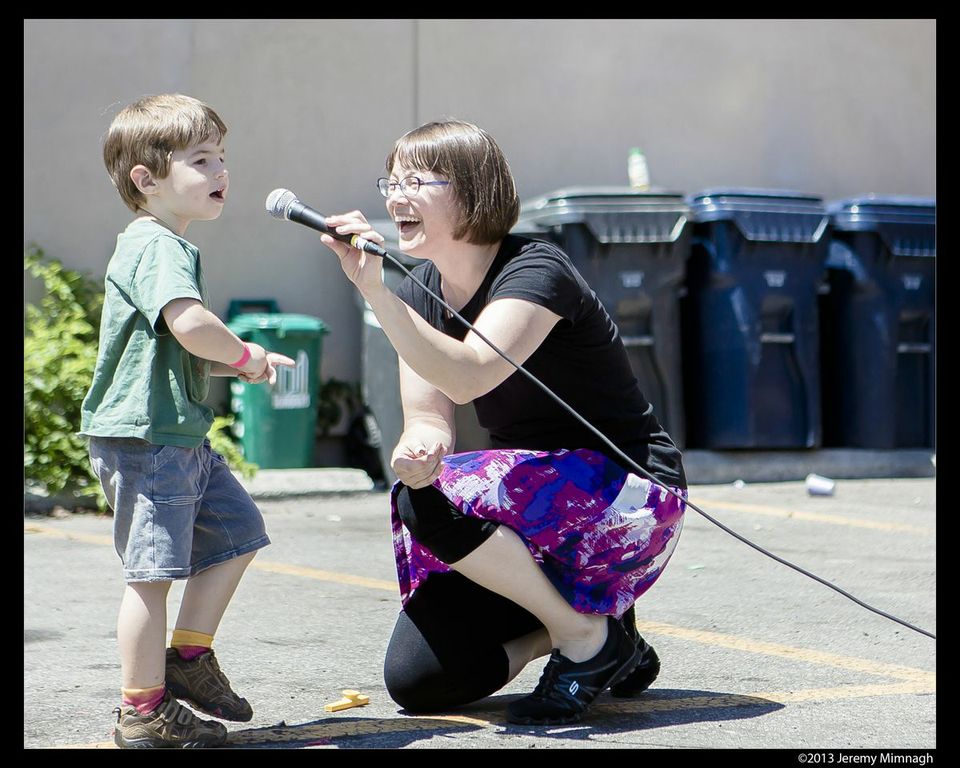 THE PACIFIERS are Lori Nancy Kalamanski and Junkyard Rich Swinamer.  Lori Nancy Kalamanski is a fantastic performer, she's been all over the world as an actor/singer/dancer/puppeteer.  She also plays the ukelele, the kazoo (she trained at a Kazoo school in Kalamazoo, that's what they do in Kalamazoo) and the slide whistle (she went on a crash course at Whistler). She has an amazing voice and sings lovely  harmony. She is an expert at getting the kids to join in. She has a great sense of humour and always reminds us that we are doing it for the kids!   Junkyard Rich also has a beautiful soulful voice. He actually sits on his instrument and it doesn't break.  He plays the cajone and all sorts of other percussion, he also has bag full of shakers and the like for kids to play when they join us on stage.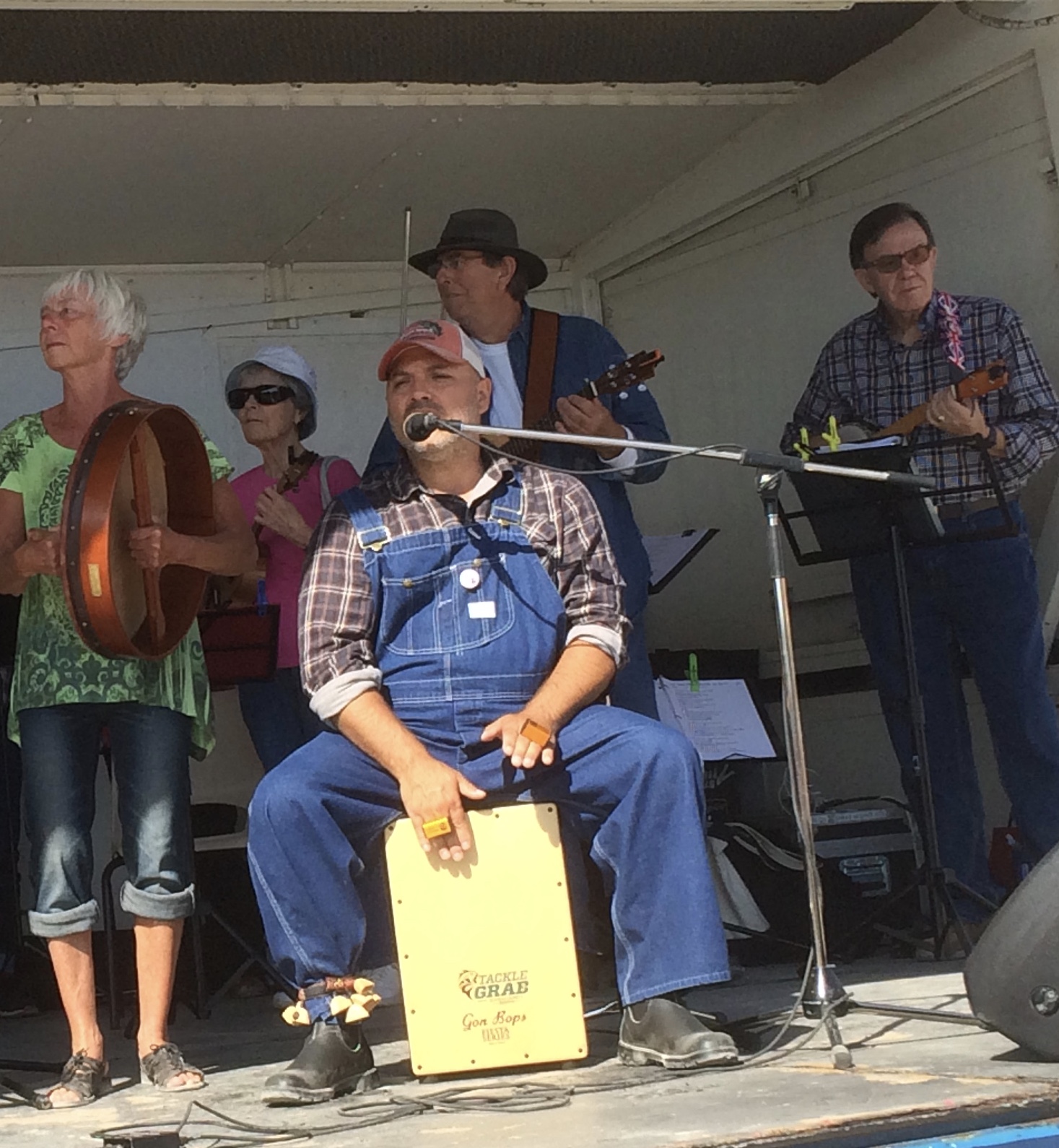 Since we started playing together, we have toured all over Ontario- Amongst the highlights, we will never forget the afternoon we spent swapping songs and sharing the stage with Bram Morrison from Canada's legendary folk trio "Sharon, Lois & Bram" at the Mariposa Folk Festival.  He was so warm, generous and spontaneous.  It was an absolute privilege singing with him and listening to him.  We even got to sing "Skinnamarink" with him.  
In 2016 we were also honoured to receive the Stingray Songs From The Heart Award for Best Children's Song.
 We've also played at the Oakville Children's Festival, Hillside Festival, Guelph, Ancaster Fall Fair, Providence Bay Fair, The Wee Festival of Theatre and Culture For The Very Young, Sioux Lookout Canada Day Celebrations, Leslieville Tree Festival, Millrace Festival Of Traditional Folk Music, Cambridge, Thorndale Fall Fair, Vankleek Hill Fair and the Montreal Folk Festival.  We also perform regularly for the children at Sick Kids Hospital in Toronto.
As we put the finishing touches on our new album, we are looking forward to more performances around Ontario over the summer and into the fall.  We'll have some new videos too and we plan to take our fully interactive folk rock for kids right across the country in the not too distant future.
Also, we'd like to be the first band on the moon.  We've been practicing.